VERY rough conditions this morning....Super sick fishing!!
Had a boat limit of jumbo Seabass by 10:30AM. Lots of nice 2-4lb fish. Through back a bunch of Seabass, and topped off the cooler with a dozen or so Porgies, and a half dozen Triggerfish. We also had 3 small Cod, 2 Fluke, and a Bluefish. Back to the dock by 1:30.
Still two spots availabe for tomorrow....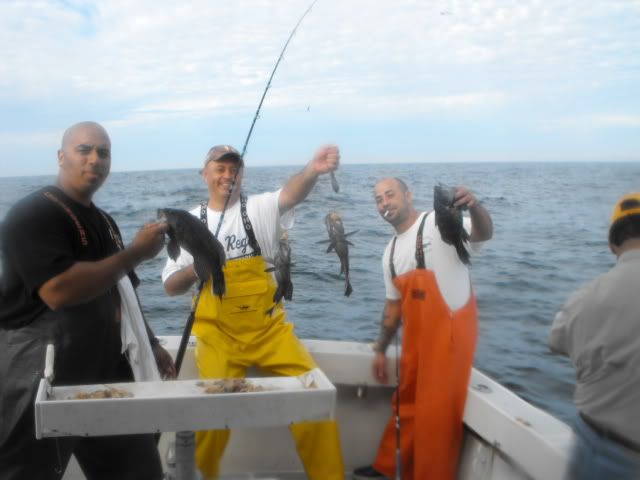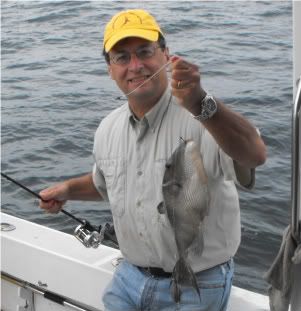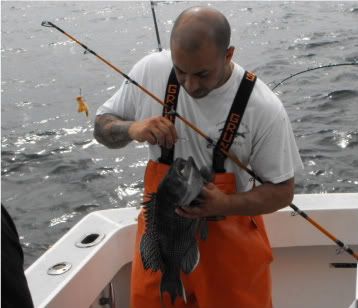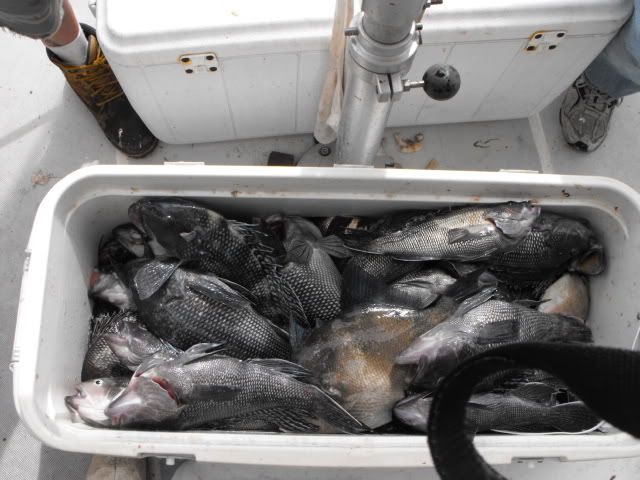 This post edited by captjoekingcod 05:58 PM 09/24/2011