I booked the Good Times out of Oregon Inlet,NC from March 23 to 26 to fish two days.
But weather looked great from Marh 24 ro March 26 and we decided to fish three days.
As most catches are giant recently, I pepared for giant tackle.
Tomo from MA, John from NY and Bryan and Marco from FL joined the trip.
Day 1
All drove to Oregon Inlet and we met at the Oregon Fishing Center at 5;30 am on Fri.
It took 2 1/2 hours to get the destination. We were encouraged to see several boats fight tuna. Bur we didn't get any bites on jig and poppers until 10:00 am. But suddenly luck changed. Bryan missed a giant on his popper and Tomo lost a big giant on a jig with Black Hole Cape Cod Special 450g rod/JM PE8 when the 130 lb broke after big giant took lots of line. I also missed a hit when I jigged wih 7' Black Hole Giant rod/Penn 50W reel. Just before we started to move to look for tuna, a giant took live mullet and fight is on.
We used 7' sample Black Hole Giant rod/JM PE20 reel. After fighting for a while, the light graphite reel seat got broken. When I got the sample, the put light Fuji reel seat just for sample as there were no heavy reel seat that time.
However we managed to connect line to othe reel/rod and we resumed the fight using other rod/reel. Even the drag was pretty tight, the giant didn't give up easily.
Finally giant came up to the surface. It was huge. As this is the first tuna, we decide to pull the fish on the boat for taking pictures and tagging. It was close to 100". It could be around 600 lb.
Bryan got a small yft on Heru Skipjack.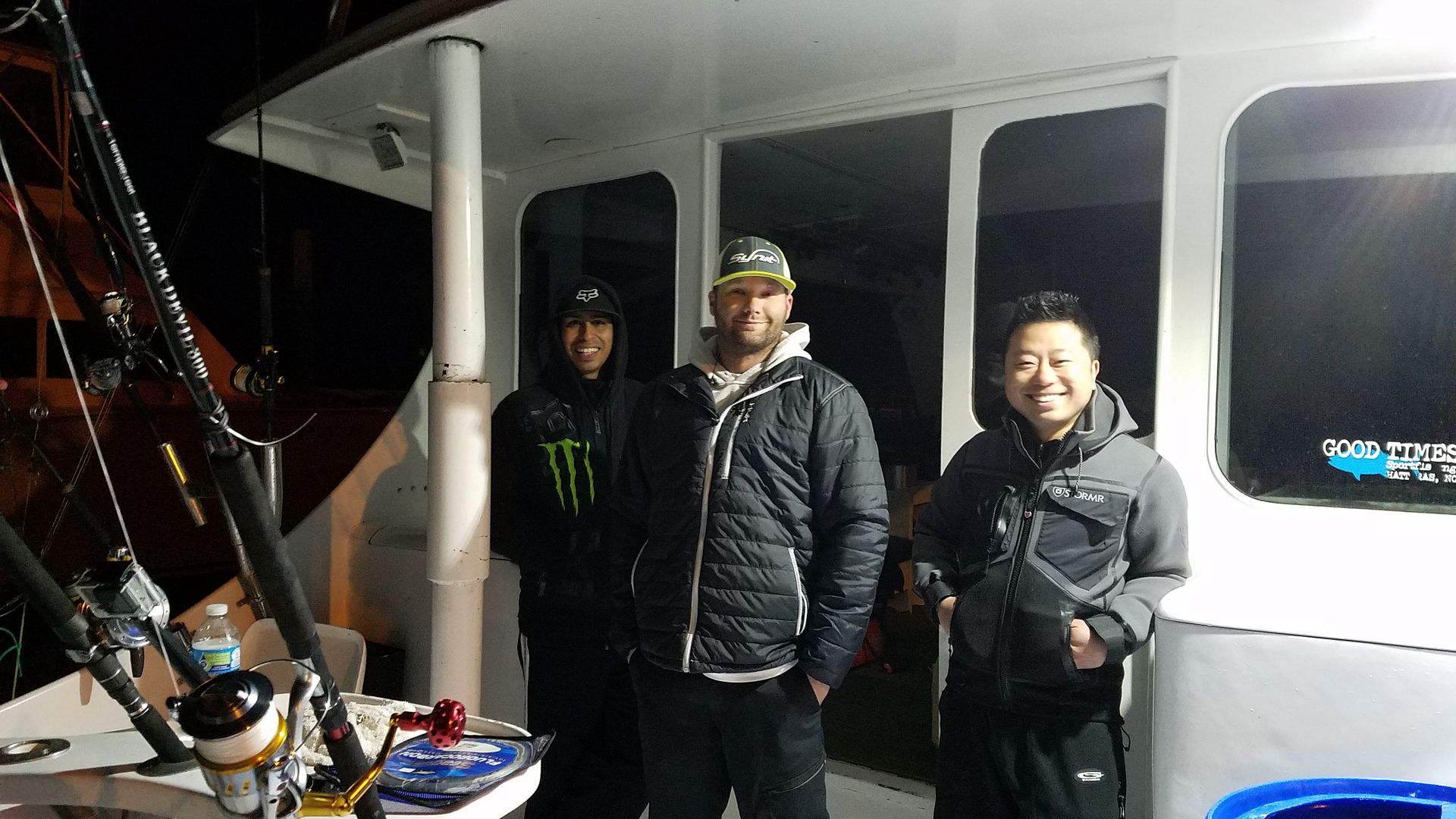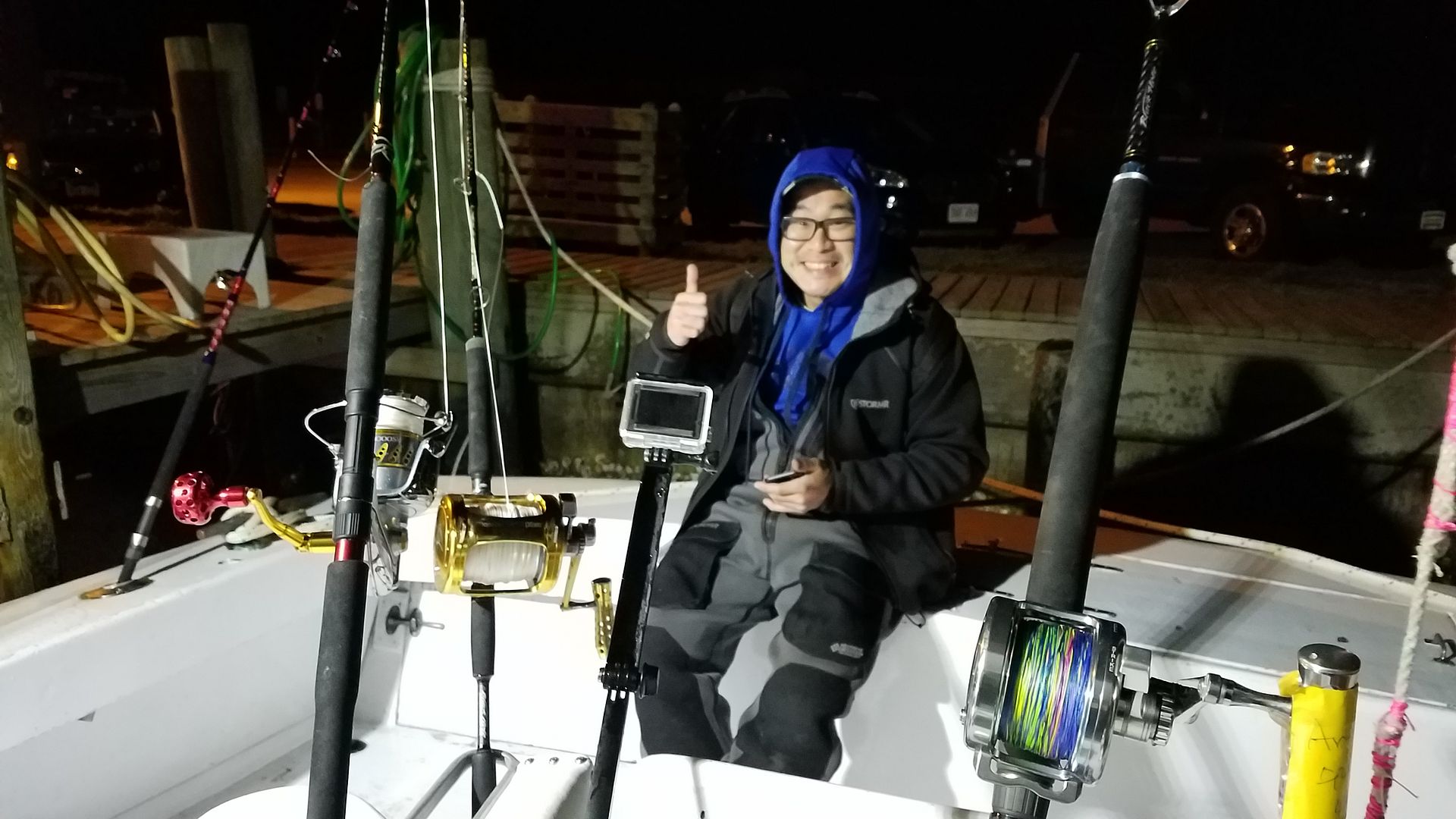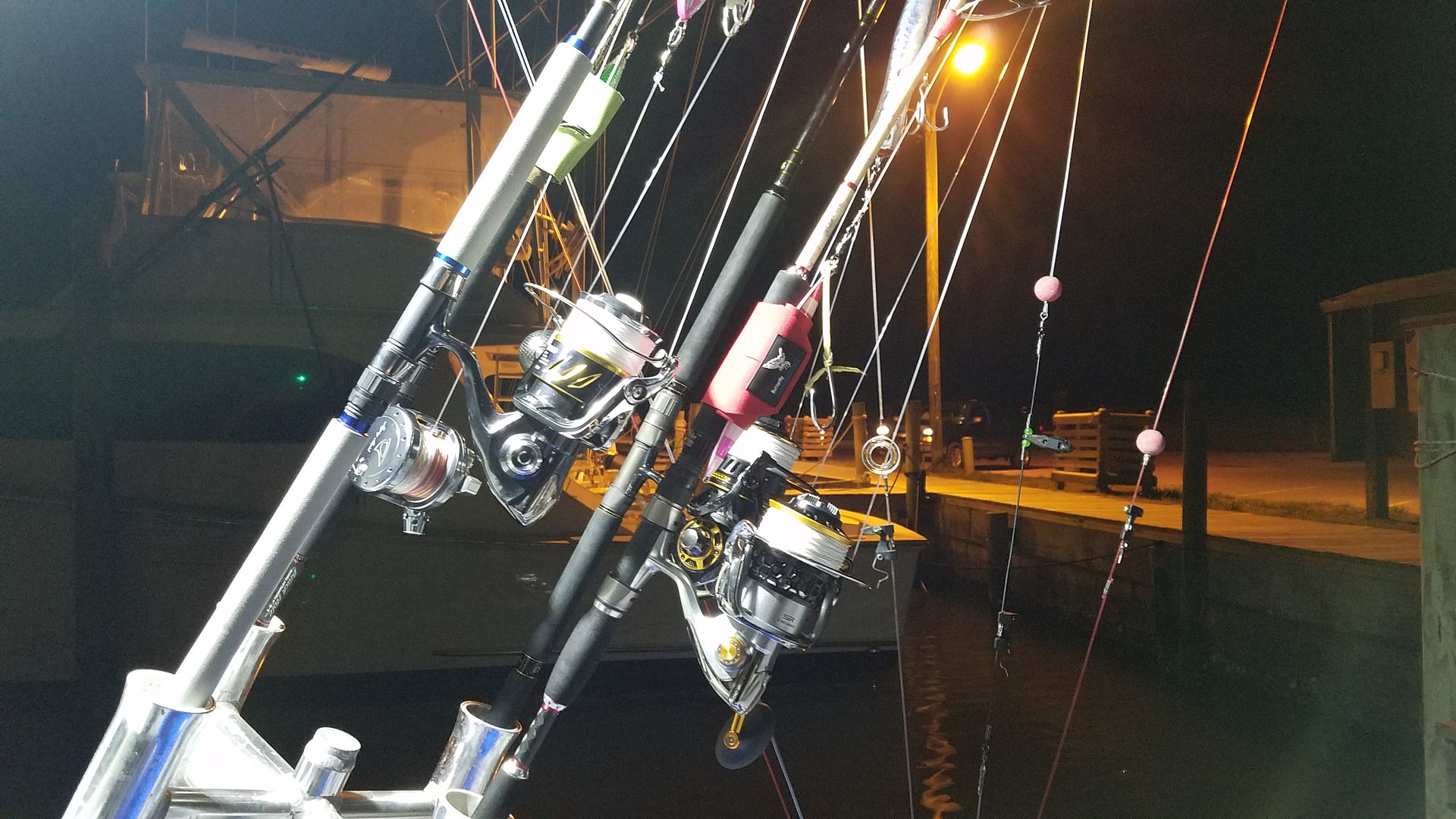 Tomo got a nice giant with his Black Hole Cape Cod 450g/ JM PE8, but the 130 lb leader line got broken.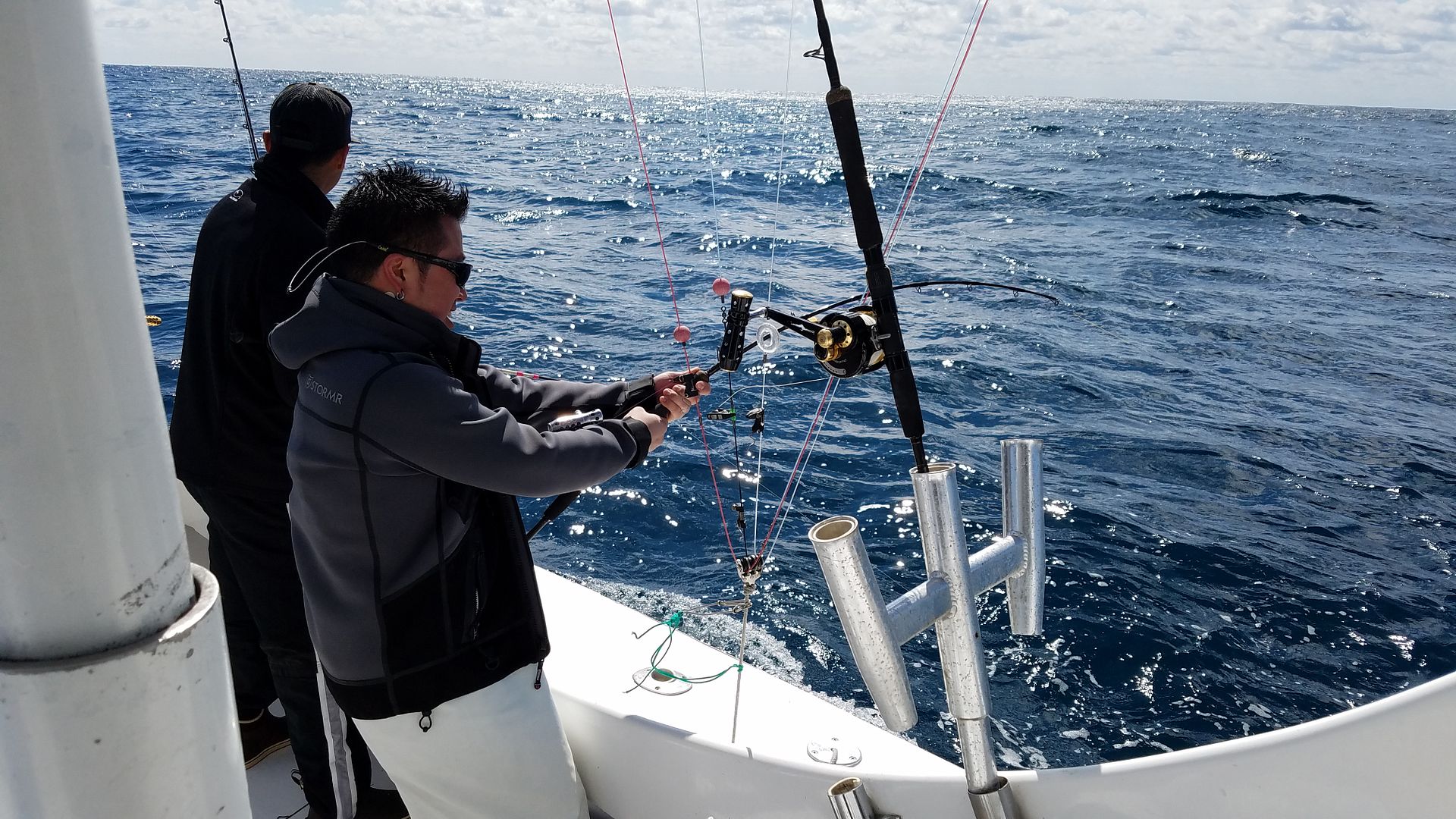 Bryan fighting a yft on Heru Skijack.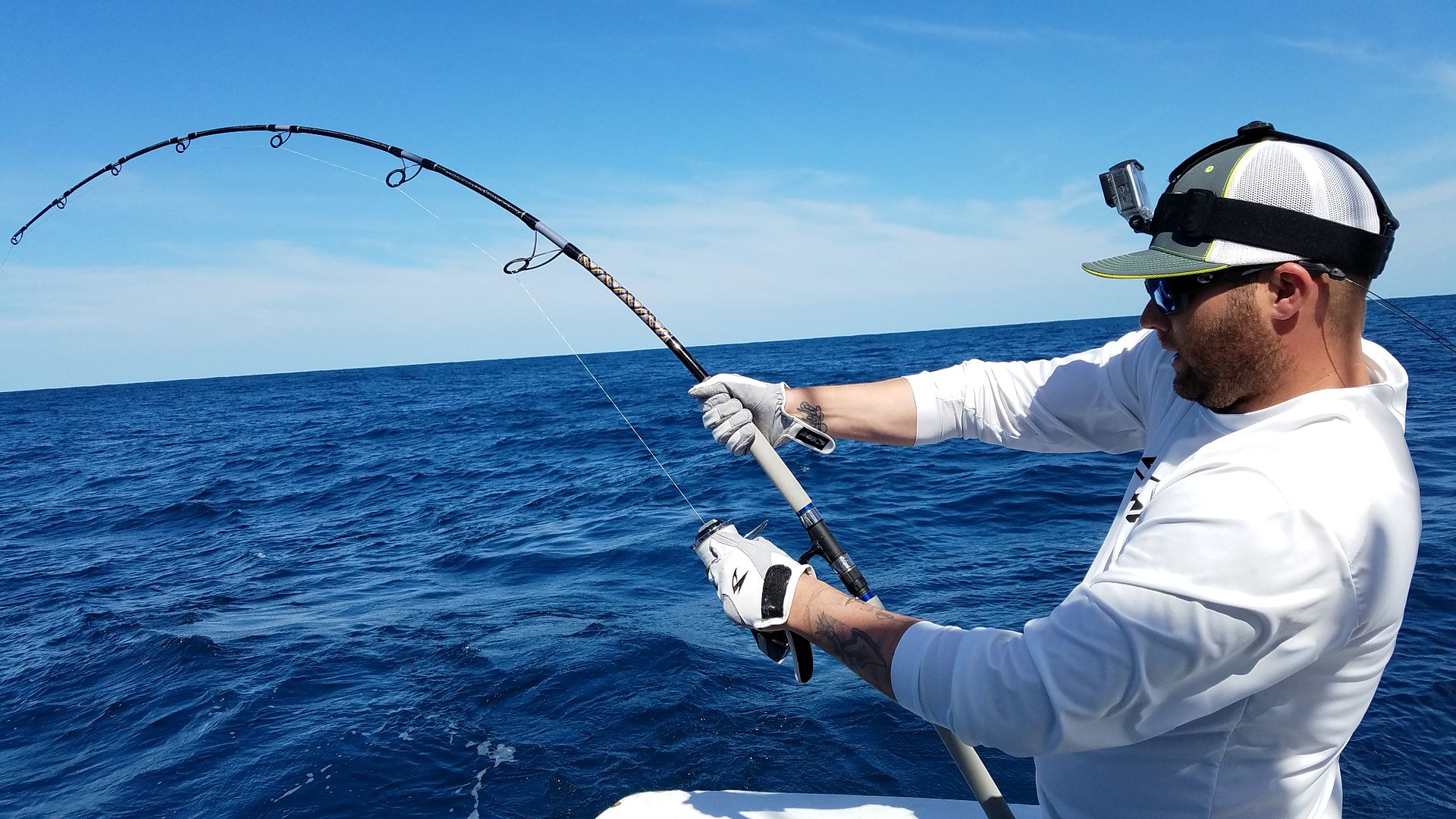 Big boy is on.